So believe it or not I actually had a genius discussion idea yesterday but I didn't write it down and now it is forgotten 😦 Hopefully it comes back to me, but until then,  I'm jumping on the bandwagon of exposing myself.
Now, when I say popular, this is based off of my subjective experience of scrolling through Goodreads to see what books pop up the most. And believe me, there are a ton of popular YA books I haven't read. Some because I don't want to, some because I'm waiting for the less expensive paperback version to come out (Strange the Dreamer I'm looking at you!!) and some because I haven't found the time. So without further adieu… Ten Popular YA Books You'll Be Shocked I Haven't Read. 
They Both Die at the End by Adam Silvera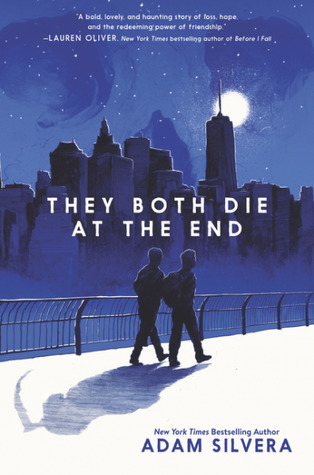 Adam Silvera reminds us that there's no life without death and no love without loss in this devastating yet uplifting story about two people whose lives change over the course of one unforgettable day.

On September 5, a little after midnight, Death-Cast calls Mateo Torrez and Rufus Emeterio to give them some bad news: They're going to die today.

Mateo and Rufus are total strangers, but, for different reasons, they're both looking to make a new friend on their End Day. The good news: There's an app for that. It's called the Last Friend, and through it, Rufus and Mateo are about to meet up for one last great adventure—to live a lifetime in a single day.
Ah so WHY haven't I read this book yet?? It literally is right up my alley. Contemporary with beautiful writing, tragic, short timeline, adventures. I have heard SO many good things about this book. I think that is partly why I am scared to read it. So much hype! And not even like fangirling hype but this book is important hype, this book is powerful. What if I don't feel the same? But it is time to face my fear since What If It's Us is a thing and I need experience with Adam Silvera before that. And he is so fun on Twitter.
Warcross by Marie Lu
For the millions who log in every day, Warcross isn't just a game—it's a way of life. The obsession started ten years ago and its fan base now spans the globe, some eager to escape from reality and others hoping to make a profit. Struggling to make ends meet, teenage hacker Emika Chen works as a bounty hunter, tracking down players who bet on the game illegally. But the bounty hunting world is a competitive one, and survival has not been easy. Needing to make some quick cash, Emika takes a risk and hacks into the opening game of the international Warcross Championships—only to accidentally glitch herself into the action and become an overnight sensation.

Convinced she's going to be arrested, Emika is shocked when instead she gets a call from the game's creator, the elusive young billionaire Hideo Tanaka, with an irresistible offer. He needs a spy on the inside of this year's tournament in order to uncover a security problem . . . and he wants Emika for the job. With no time to lose, Emika's whisked off to Tokyo and thrust into a world of fame and fortune that she's only dreamed of. But soon her investigation uncovers a sinister plot, with major consequences for the entire Warcross empire.
Again, not that I don't want to. Legend literally ripped out my heart and stomped on it, so how could I not want to read another Marie Lu book?I've heard the plot line is so unique, the world building is amazing, the characters relatable and well developed. Really, everything you need in a good action book. And having experience with Marie Lu already, I know her writing will be fast paced and simple, yet beautiful.
Caraval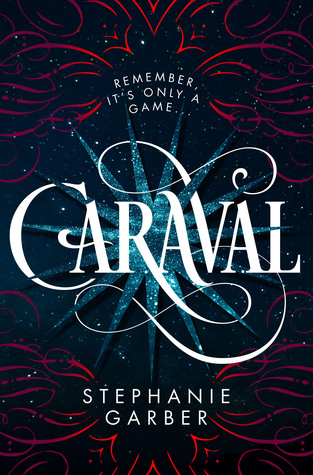 Remember, it's only a game…

Scarlett Dragna has never left the tiny island where she and her sister, Tella, live with their powerful, and cruel, father. Now Scarlett's father has arranged a marriage for her, and Scarlett thinks her dreams of seeing Caraval—the faraway, once-a-year performance where the audience participates in the show—are over.

But this year, Scarlett's long-dreamt-of invitation finally arrives. With the help of a mysterious sailor, Tella whisks Scarlett away to the show. Only, as soon as they arrive, Tella is kidnapped by Caraval's mastermind organizer, Legend. It turns out that this season's Caraval revolves around Tella, and whoever finds her first is the winner.

Scarlett has been told that everything that happens during Caraval is only an elaborate performance. Nevertheless she becomes enmeshed in a game of love, heartbreak, and magic. And whether Caraval is real or not, Scarlett must find Tella before the five nights of the game are over or a dangerous domino effect of consequences will be set off, and her beloved sister will disappear forever.

Welcome, welcome to Caraval…beware of getting swept too far away.
This book was alllll overrrr a year ago, and I added it to my TBR just on a whim. Because if everyone else likes it, why shouldn't I? And there's nothing super off putting about the description, but there isn't anything super ME either. I'm sure if I read it I'd enjoy it, but there are just so many other books that scream READ ME READ ME. So, you know, when I get through my TBR*.
*so basically never.
A Court of Thorns and Roses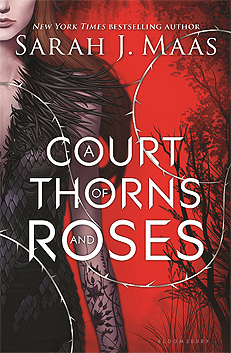 Feyre's survival rests upon her ability to hunt and kill – the forest where she lives is a cold, bleak place in the long winter months. So when she spots a deer in the forest being pursued by a wolf, she cannot resist fighting it for the flesh. But to do so, she must kill the predator and killing something so precious comes at a price …

Dragged to a magical kingdom for the murder of a faerie, Feyre discovers that her captor, his face obscured by a jewelled mask, is hiding far more than his piercing green eyes would suggest. Feyre's presence at the court is closely guarded, and as she begins to learn why, her feelings for him turn from hostility to passion and the faerie lands become an even more dangerous place. Feyre must fight to break an ancient curse, or she will lose him forever
Yes, I am that one bookworm that still has not experienced the wonder that is Sarah J. Maas. I just bought Throne of Glass, so maybe that will get me obsessed with her like everyone else? Again, nothing screams at me to read this, but a lot of bookworms do, so I might cave soon. But first, contemporaries.*
*That's basically my catch phrase.
Shadow and Bone
Surrounded by enemies, the once-great nation of Ravka has been torn in two by the Shadow Fold, a swath of near impenetrable darkness crawling with monsters who feast on human flesh. Now its fate may rest on the shoulders of one lonely refugee.

Alina Starkov has never been good at anything. But when her regiment is attacked on the Fold and her best friend is brutally injured, Alina reveals a dormant power that saves his life—a power that could be the key to setting her war-ravaged country free. Wrenched from everything she knows, Alina is whisked away to the royal court to be trained as a member of the Grisha, the magical elite led by the mysterious Darkling.

Yet nothing in this lavish world is what it seems. With darkness looming and an entire kingdom depending on her untamed power, Alina will have to confront the secrets of the Grisha . . . and the secrets of her heart.
I'm just a little scared to pick this one up. Six of Crows was SO GOOD and this kind of takes place in the same universe so I can't be let down? But also the Grisha were super duper cool and I need to know more about them. And I miss Leigh Bardugo's characters.
All American Boys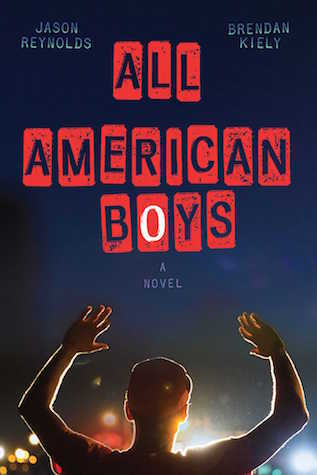 Rashad is absent again today.

That's the sidewalk graffiti that started it all…

Well, no, actually, a lady tripping over Rashad at the store, making him drop a bag of chips, was what started it all. Because it didn't matter what Rashad said next—that it was an accident, that he wasn't stealing—the cop just kept pounding him. Over and over, pummeling him into the pavement. So then Rashad, an ROTC kid with mad art skills, was absent again…and again…stuck in a hospital room. Why? Because it looked like he was stealing. And he was a black kid in baggy clothes. So he must have been stealing.

And that's how it started.

And that's what Quinn, a white kid, saw. He saw his best friend's older brother beating the daylights out of a classmate. At first Quinn doesn't tell a soul…He's not even sure he understands it. And does it matter? The whole thing was caught on camera, anyway. But when the school—and nation—start to divide on what happens, blame spreads like wildfire fed by ugly words like "racism" and "police brutality." Quinn realizes he's got to understand it, because, bystander or not, he's a part of history. He just has to figure out what side of history that will be.

Rashad and Quinn—one black, one white, both American—face the unspeakable truth that racism and prejudice didn't die after the civil rights movement. There's a future at stake, a future where no one else will have to be absent because of police brutality. They just have to risk everything to change the world.

Cuz that's how it can end.
This one just popped onto my radar when I was oh so casually looking for teenage empowerment books. I loved THUG, I am about to start Dear Martin (I wish I could have started today because that would have been so meaningful), so this came up as another book I should read dealing with a similar issue. Gun violence is just something I feel really strongly about (as you can tell) and I think  one of the best ways I can be an ally to Black Lives Matter movements (that don't get as much support) is by reading about it so I can start to empathize with them. 
Aristotle and Dante Discover the Secrets of the Universe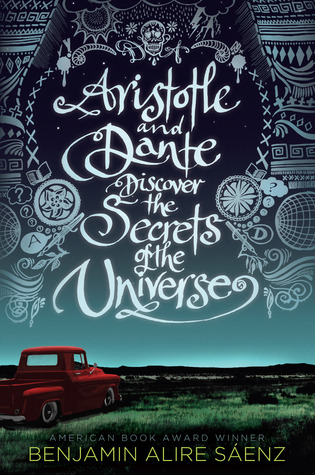 Aristotle is an angry teen with a brother in prison. Dante is a know-it-all who has an unusual way of looking at the world. When the two meet at the swimming pool, they seem to have nothing in common. But as the loners start spending time together, they discover that they share a special friendship—the kind that changes lives and lasts a lifetime. And it is through this friendship that Ari and Dante will learn the most important truths about themselves and the kind of people they want to be.
Another book that was all over a year ago. I hadn't heard of it before, but it seems like a book that should've popped up at some point? But then again, I've had it on my TBR for a year and am yet to read it. I'm sure this book is the one that's going to stay on my TBR for life until someone just randomly buys it/gives it to me and I read it.
Words in Deep Blue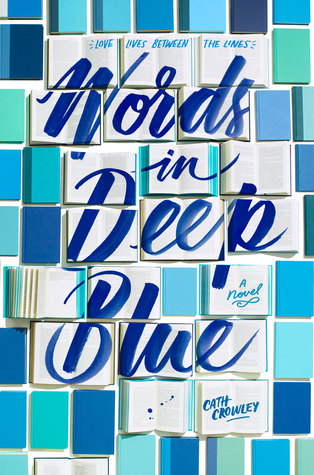 This is a love story.
It's the story of Howling Books, where readers write letters to strangers, to lovers, to poets.
It's the story of Henry Jones and Rachel Sweetie. They were best friends once, before Rachel moved to the sea.
Now, she's back, working at the bookstore, grieving for her brother Cal and looking for the future in the books people love, and the words they leave behind.
Books and love and bookstores and love and books! My head is spinning! I'm not sure why I haven't read this yet. actually that is a lie. It is because I can only find it in hardcover and I really try to avoid buying hardcover because even though they're prettier who wants to spend $20 on a book???? Scratch that, who has $20 to spend on a book??? because if I had it I totally would. 
Eliza and Her Monsters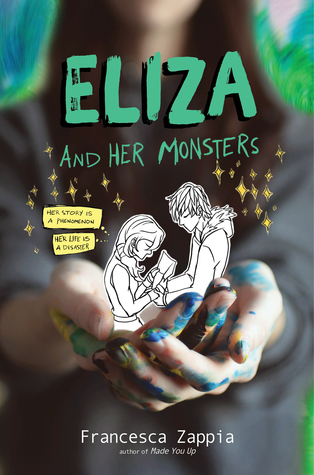 Her story is a phenomenon. Her life is a disaster.

In the real world, Eliza Mirk is shy, weird, and friendless. Online, she's LadyConstellation, the anonymous creator of the wildly popular webcomic Monstrous Sea. Eliza can't imagine enjoying the real world as much as she loves the online one, and she has no desire to try.

Then Wallace Warland, Monstrous Sea's biggest fanfiction writer, transfers to her school. Wallace thinks Eliza is just another fan, and as he draws her out of her shell, she begins to wonder if a life offline might be worthwhile.

But when Eliza's secret is accidentally shared with the world, everything she's built—her story, her relationship with Wallace, and even her sanity—begins to fall apart.
This one I swear I am getting to soon. It's a travesty I haven't read it yet. But you know, the hype is scary! Everyone and their mother loves this book. And I am 110% sure I will too but there's that 1% chance I won't and that's holding me back.*
*What of course I can do math everyone knows percentages add up to 111% doi
The Gentleman's Guide to Vice and Virtue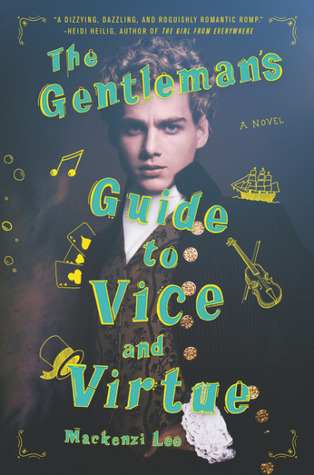 Henry "Monty" Montague was born and bred to be a gentleman, but he was never one to be tamed. The finest boarding schools in England and the constant disapproval of his father haven't been able to curb any of his roguish passions—not for gambling halls, late nights spent with a bottle of spirits, or waking up in the arms of women or men.

But as Monty embarks on his Grand Tour of Europe, his quest for a life filled with pleasure and vice is in danger of coming to an end. Not only does his father expect him to take over the family's estate upon his return, but Monty is also nursing an impossible crush on his best friend and traveling companion, Percy.

Still it isn't in Monty's nature to give up. Even with his younger sister, Felicity, in tow, he vows to make this yearlong escapade one last hedonistic hurrah and flirt with Percy from Paris to Rome. But when one of Monty's reckless decisions turns their trip abroad into a harrowing manhunt that spans across Europe, it calls into question everything he knows, including his relationship with the boy he adores.
Actually one I am going to read soon! Mostly because a sequel is coming out and I want to be on top of it then. But also because traveling + history + humor = fun!* Do we not remember the brilliance that is My Lady Jane?? Anything like that is a book I need in my life.
*See? Math. 
And wow! This quick and easy discussion post ended up being an essay so so sorry about that. Feel free to yell at me about what book you think I should read first (or if there's one I missed!)
What books do you think I should read? What are popular books you haven't read yet? How does hype affect your reading?