Think of this as Ned's Declassified School Survival Guide.
But High School.
And YA.
For every event, woe, and struggle a high school student feels, there is a book for you!
  Click on the book title for a link to Goodreads!
For Your First Breakup
Your Book: The Names They Gave Us by Emery Lord
Your first breakup is always hard. You've tied a part of your identity to being this person's boyfriend/girlfriend/SO, and not only do you miss this person, but you feel lost without them. Lucy also dealt with a breakup after dating her ex for two years. She didn't know who she was without him. But this book is about her discovering herself. She isn't just a girlfriend- she is so much more. And if you're going through your first breakup, this can inspire you to recognize how great you are as an individual, and you can exist alone.
For When You're Friend Dumped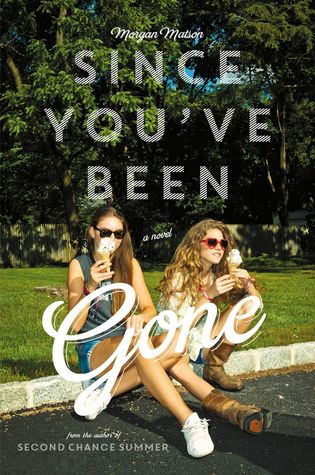 Your Book: Since You've Been Gone by Morgan Matson
Sometimes, friend dumps suck even more than relationship dumps. They were sworn to stand by you forever, through thick and thin. In Since You've Been Gone, Emily's best friend leaves. Without a trace. And now she isn't picking up her phone or answering her texts. And Emily has to go on without her. This book is a summer of self discovery, for growing past this friend breakup, and making new ones.
For When You're Growing Apart From Your Friends
Your Book: First There Was Forever by Juliana Romano
This book focuses on Lima. She has always been best friends with Hailey, but recently Hailey has been ditching her. Going to parties, pursuing boys, and just overall forgetting about Lima. Growing apart from your best friend sucks, and this book tells Lima's experience through it. I know I read this when I was going through the same thing, and there was something so validating about seeing your own experience on paper. It hurt, and I cried, but I appreciated it. It ultimately told me that sometimes friendships are meant to grow apart.
For Senior Year
Your Book: Hello, Goodbye, and Everything In Between by Jennifer E. Smith
So I am in my senior year, and this book hit me hard. It is basically centers around Clare and Aidan's relationship, and their last night together before college. It deals with the struggle of having to leave everyone behind, and how to move on alone. While senior year is great, it also has the shadow of it being your last year together hanging over your head. Everything is the beginning of the end. And I just love how this book focuses on it. It made me feel okay about my fears, and worries, and doubts. And also I felt mad appreciation for my friends, so if any of you are reading this, I love you.
For Your First Love (even if it doesn't last)
Your Book: To All the Boys I've Loved Before by Jenny Han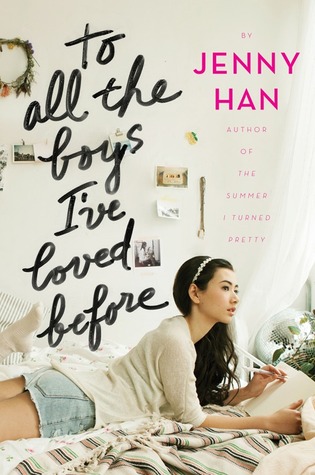 I love love LOVE this book with all my heart. It has all the sweetness of your first romance in it. Basically, Lara Jean always wrote a letter to her crushes to get over them, and one day they ~mysteriously~ get sent out. To save face, she pairs up with one of the letter's subjects, Peter. And you all know, Peter is basically my dream boyfriend. This just gives you all the butterflies and puppy dog eyes that first love does. You can see their awkward declarations and dates and little romantic gestures.
Bonus Book: When We Collided by Emery Lord
For When You're Fighting With Your Parents
Your Book: I'll Give You the Sun by Jandy Nelson
The main plot line of this book is the struggle between two siblings, and why they are divided, but there are sub-lines about fighting with parents. Noah and his dad don't originally get along. Noah's dad has an idea of what a teenage boy should be, and that isn't Noah. Jude and her mother don't originally get along either, because his mom had always been so preoccupied with Noah. She never truly understood Jude. But then there are the plot events where Noah and Jude are struggling with their mother, accepting their father. Their family relationships are messy and tense, but at the end, there is an underlying idea of love. They all love each other, even if they aren't perfect. And sometimes your impression of your parent is wrong. So even if you are fighting with your parents, love them.
For When You're Struggling With Your Identity
Your Book: Simon vs. the Homo Sapien's Agenda by Becky Albertalli
So I wouldn't exactly say that Simon is struggling with his identity in this book. He knows he is gay. He doesn't deny it to himself. But this is a great book to encourage you to accept who you are. Even if it is scary. You get to see great moments of Simon coming out, which takes great courage. If in the beginning of the book Simon was already accepting his identity, then at the end he's decided he doesn't care if others do, as long as they know who he is. And that can be really inspiring for someone unsure of who they are, or afraid to show it to the world.
For When You're Fighting With Your Siblings
Your Book: A Map for Wrecked Girls by Jessica Taylor
Imagine this: you're in the middle of a huge fight with your sister when all of a sudden you get shipwrecked on an island in the middle of nowhere with just her and a boy. How would you handle it? That is basically what A Map for Wrecked Girls is about, and it shows sister fights at their finest- borne out of love for each other. Henri and Emma have always been inseparable, until Emma does something unforgivable, in Henri's eyes. But they have to fight to survive now, and that means putting the fight behind them. This book is strong on sisterly love, and will remind you that even though you may be fighting with your sibling, you still love them dearly. 
For When You Feel Like a Misfit
Your Book: Eleanor & Park by Rainbow Rowell
I'd be the first to tell you that I don't think this book lives up to its hype. It isn't the be all end all contemporary novel, the must read of the contemporary world. In fact, there are some things blatantly wrong with this novel. But it does feature two, um, not quite as popular main characters. Eleanor in particular is pretty eccentric. And normalizes is the complete wrong word I'm searching for but it helps you be like, hey, maybe there is a community of misfits just like me. And you feel less weird and more accepting of yourself.
For When You Are Working Up the Courage to Talk to Your Crush
Your Book: The Upside of Unrequited by Becky Albertalli
Molly is the definition of all of us when we are crushing. She's had 27 unrequited
crushes and counting, and absolutely zero romance from that. But this book is all about stepping out of your comfort zone, and when Molly does actually talk to her newest crush and be herself around him, romance ensues. Basically perfect for the hopeless romantic who is also a coward. 
For When You're Finding Your Voice
Your Book: The Hate U Give by Angie Thomas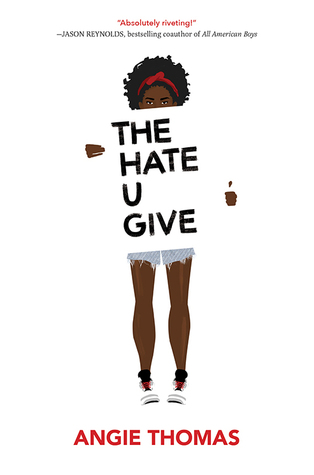 Does this one even need an explanation? Sometimes teens feel powerless, helpless to stop the world around them. I know I do. In The Hate U Give, Starr watches one of her best friends, Khalil, get shot in front of her. Now she is put in a scary situation- speak out about the injustice she saw and risk her own safety, or lay it low. Well, Starr learns that she has a story to tell, and will make sure people hear it. Just because she is a teen doesn't mean she doesn't have a voice.
Bonus Book: The Summer of Chasing Mermaids by Sarah Ockler (because I couldn't decide between these two).
I'm going to explain this one just because it is a less known book, but equally as
inspirational about finding a voice, on a bit of a lesser scale. For Elyse, it's only been about her voice. She and her twin sister Natalie were going to make it big as singers. But when she loses her voice in a tragic boating accident, she's lost. All she's been is her voice, and now she doesn't know who to be without it. She moves to this small town, and finds an opportunity to help save them. This story is super inspirational because even though it isn't about a national justice movement, she physically lost her voice but that doesn't mean she doesn't have a voice. And she finds it and uses it and it is super powerful to see.
And now, you are ready to embark in your high school career with these books to guide you!
What books do you think fit these categories? What else would you have liked help with in high school? How do you feel books have helped you navigate your life?