I was tagged by the amazing Nadwa @ Painfully Fictional to do this tag. Everyone go check out her blog, she has the best posts and the cutest graphics, and is so sweet! I am so excited to dish all my unpopular book opinions (muhahahaha) and I hope I don't offend any of you too much.
A Popular Book or Book Series That You Didn't Like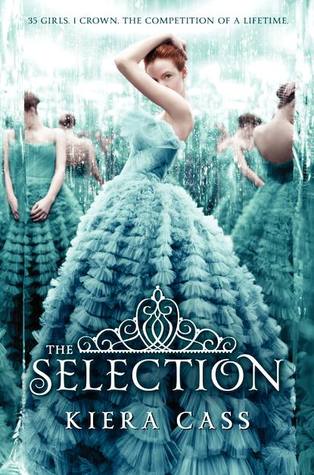 When I was in middle school this series was everywhere. People were obsessed with it. I read the first three (?) books in the series before I gave up. The whole plot was love triangle, America was so annoying, and the plot itself was just too reality tv show- fake drama for me.
You have to admit though, the covers are so aesthetically pleasing.
A Popular Book or Book Series That Everyone Else Seems to Hate But You Love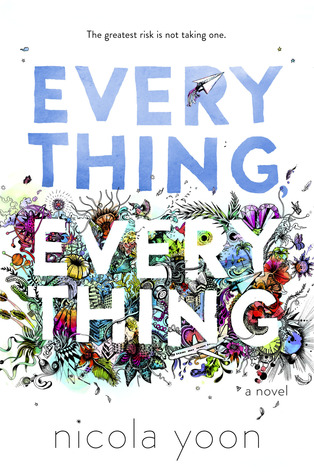 Not that everyone hates this book. But it has a lot of mixed reviews. People either seem to love it or hate it, and it gets a lot of strong opinions. I know some people thought the plot twist was a cop out, and maybe it was a little, but for me it didn't detract from my enjoyment of the book. I loved the characters, and the relationships, and the whole writing style, and literally read this in one sitting. So it was an easy five stars from me.
An OTP That You Didn't Like
Four and Tris from the Divergent series. It isn't exactly that I didn't like them, I just didn't feel anything towards them. I was pretty indifferent. I know a lot of people list them as one of their favorite all time ships though.
A Popular Book Genre that You Hardly Reach For
I would say mystery/thriller and poetry. And classic literature. I like the idea of mysteries and thrillers but I'm a bit too much of a wimp for that. As for poetry, I remember when Milk and Honey was the hottest book, and I just didn't feel any desire to go buy it. I just cannot get into poetry (except Shel Silverstein's). And for classic literature, I wish I was a literary buff that likes debating Hemingway and Dickinson or whatever, but I would much rather read some modern YA books instead. 
A Popular/Beloved Character That You Did Not Like
I think it is no secret that I really did not like Adam from The Raven Cycle. It took until maybe the third or fourth book to truly like him, but even then, I like all the other characters so much more. I just could not understand the hype and love surrounding him.
Also, it isn't that I dislike this character, but Kai from The Lunar Chronicles is by far my least favorite character in that series. Except for the fact that I haven't read Winter yet so those characters are out of the question. And Levana and her evil followers don't count. Kai is just too good and it's boring. 
Oh I can't believe I almost forgot this one. Kaz from Six of Crows. He is admirable, sure, for all those crazy stunts and schemes he can pull off. But the only time he is remotely human is when he is with Inej, and that isn't enough for me. I'm not saying everyone should go and hate on him, because I don't even hate him. He has a troubled past so his actions make more sense. But I don't feel this intense love for him as a lot of other people do.
A Popular Author That You Can't Seem to Get Into
My answer for this is always John Green. Although I enjoyed Turtles All the Way Down, I did not enjoy TFIOS or An Abundance of Katherines when I was younger, and he doesn't have this mythical status to me.
A Popular Book Trope That You're Tired of Seeing
The "I'm a shy/antisocial nerd that everyone always overlooks but once you put a little makeup on me and the right boy looks at me I'm beautiful and witty and popular". Not every girl is some overlooked shy person that never has gone out. Give me more books about all the real girls: the athletes and the popular people and the artists and the school overachievers and sure, the nerds. And just because a boy looks at someone doesn't mean they are automatically changed into someone cool. Let them stay themselves. Let the boy love them even if they aren't witty or charming, but because they are socially awkward and quiet.
A Popular Series That You Have No Interest in Reading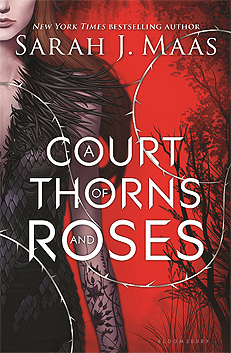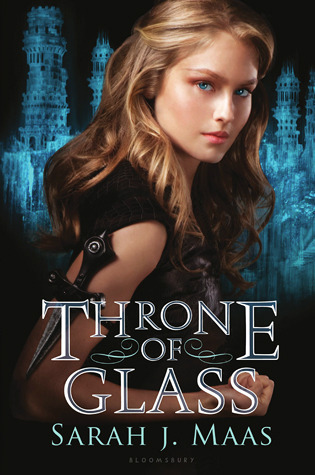 Oops just dropped a lot of bombs on you and you probably all hate me right now because, yes, I just said that I have no interest in reading any of your favorite series. I'm sure they are good, but nothing about them particularly interests me. I'm sure I would like them if someone forced me to read them, but I have no desire to read them over all my other books. Maybe if I finish my TBR pile I'll read them*.
*So basically never is what I am saying
The Saying Goes "The Book is Always Better Than the Movie", But What Movie or TV Show Adaptation Do You Prefer More Than The Book?
Wow funny you should mention this because I just wrote a post on this a couple days ago (insert shameless self promotion). I preferred TFIOS movie over the book. And maybe also The Notebook movie (because that is a CLASSIC). I also enjoyed the HP movies, and A Walk to Remember, although not more than the books.
You! If you want to. I know this tag has been floating around for a while so I didn't tag anyone in particular.
Do you have any unpopular book opinions of your own? What is a book you disliked that everyone else seemed to like? Who is a popular character that you just could not get into the hype of? Do you agree with any of my unpopular opinions?