Anyone that knows me knows that cheese is one of my true loves. I'm that person that asks for extra cheese when you go out to dinner. I used to have a slice of cheese at every meal. When I turn 21 I want to go to a Wine and Cheese tasting class, purely for the cheese.
Recently I decided I wanted to make my own original tag. I don't really have a reason for wanting to, but I decided that was going to be my next step in the blogging world. The problem is, so many tags have already been created. And I wanted it to be something that was personal to me, and shows a part of my personality. Then yesterday I had maybe the best grilled cheese I've ever had in my life (it was gouda and sharp cheddar and perfectly buttery and grilled and really just heaven in a sandwich) and it hit me: A cheese tag, OBVIOUSLY. So voila, here is my masterpiece.
The rules are simple and few.
Pingback the original creator (me) so I can see all your cheesy goodness answers
Pingback the person who tagged you (as per usual)
Have fun!

The Traditional Cheese: Name your favorite classic novel
Little Women will always hold a special place in my heart. Even though when I was younger I had the children's version that turns out just to be the first part of the story (so you know, it doesn't rip your heart out at a young age), I finally got around to reading the full version and I STILL love it. 

The Hole-y Cheese: Name an emotional roller coaster
Get it, because emotional roller coasters create holes in your heart/soul/sanity???? Anyway I'd say Second Chance Summer is pretty much a roller coaster of emotions. You're happy because she's falling in love and Henry is so cute and she's becoming friends with people again but sad because her family life is falling apart. So one chapter you're crying because of some sad family scene and then you flip the page and start crying because she finally kissed Henry or something. Talk about mixed emotions. 

The Controversial Cheese: Name an unpopular book opinion you have
Just to get this out there, I'm one of those people that like blue cheese. Anyway, I actually did not like The Fault in Our Stars. In middle school, everyone was hyping it up as The Best Book Ever To Be Written™ and I just wasn't feeling it. The characters felt so unrealistic to me and too pretentious, that I just couldn't even relate to them. Now, it's possible I was too young for them, and John Green in general, because I just read Turtles All the Way Down and actually enjoyed it. I am wary of rereading it though, because I have such negative memories of it. 

The Favorite Cheese: Name an author you always want more of
Hmmm, a tough one, because I love many authors. To avoid a contemporary answer, like all of these have been, I'll say Amie Kaufman. I fell in love with the Starbound Trilogy, and instantly added all her other books to my TBR. I started the Illuminae series, and already said that Unearthed is one of my most anticipated. She has yet to disappoint me, always delivering an action packed and complex science fiction while developing some of the best and most badass characters and even somehow fitting in touching relationships and family stories, all packed with an emotional punch. And the writing is always beautiful and told in a unique format. I will read ANYTHING she writes.

The Dutch Cheese: Name a book that makes you want to travel
I am yet to review this book (it's coming soon, I promise!) but I read it in the summer and decided got major travel envy. Aubree leads senior citizens on a bus tour through Europe (!), and all the locations are described in such detail, you fall in love without ever visiting. 

The Fake Cheese: Name your least favorite book/a book you love to hate on
Ughhhhh this book was SO BAD. It was all trying to be good and deep and failed SO MISERABLY. The characters were so one-dimensional, the romance was a complete insta love scenario, and the things the characters would say just made NO SENSE. The "deep lines" were completely ridiculous and trying too hard, and nothing felt natural or organic. A big yikes.

The Mixed Cheese: Name your favorite ship
Okay, even though I wrote this question I'm regretting asking it, because picking JUST ONE SHIP is like asking me to pick cheese or chocolate. So here's a short list for all of you:
Peter and Lara Jean, To All The Boys I've Loved Before
Day and June, Legend
Cress and Thorne, Cress
Ronan and Adam, The Raven Boys
But you can also bet that any contemporary story I love, I also ship the love interests SO MUCH.

The simple cheese: Name an old favorite you'll never stop loving
In honor of the movie coming out. MADELEINE L'ENGLE WAS MY FAVORITE AUTHOR GROWING UP. I read ALL her Meg books, and then the ones about her family. Then I moved on to the Meet the Austin series, and read ALL of them. Then later on there was some crossover and those were maybe the best moments of my life. And then she had some random standalone ones that somehow fit into the whole universe she created and I read those. These books give me the warm fuzzies and I HIGHLY recommend at least A Wrinkle in Time before the movie comes out (with OPRAH! AND REESE WITHERSPOON!).

The Spicy Cheese: Name a book you can't judge by its cover
Just a side note: Cheese is not supposed to be spicy. It is deceiving. But onto the book. I love this cover. The watercolor and the city and the whole reflection thing is top notch. But the book inside SO did not live up to this gorgeous exterior. The only good character is Theo and I'm not sure if I can hold onto the whole series purely for him.* And the plot is shaky at best and I really just dislike Marguerite.
*Remember when I said I wasn't going to finish the series? Turns out I preordered the third book before I made this decision and now it is just sitting in my room. It is much harder to turn down when it is RIGHT THERE. 

The monster cheese: Name a villain that you wish never had the joy of eating cheese again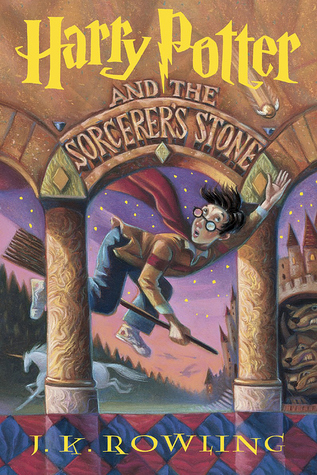 The WORST punishment one could ever receive. And I sentence Dolores Umbridge to this punishment. I HATE DOLORES UMBRIDGE WITH A BURNING PASSION. Seriously, tell me one redeeming quality she has????? None. That is the answer. She is a monster and I don't think I've ever hated someone as much as I hate her. SHE JUST IS SO INFURIATING. *screams in frustration*.
I hope you enjoyed my first ever original tag! *crosses fingers* If you ever want to talk cheese with me, just let me know. 
Tag…You're It!
Lia @ Lost in a Story || Zuky @ The Book Bum || Mischenko @ Read Rant Rock and Roll || Bridget @ Bridget and Books || Rendz @ Reading with Rendz || Nadwa @ Painfully Fictional || Kristin @ Kristin Kraves Books|| Krysti @ YA And Wine || Jenna @ Bookmark Your Thoughts || Ryann @ Ryann the Reader || Inside My Library Mind || Mandy @ Book Princess Reviews || Analee @ Book Snacks || Beth @ Reading Every Night || Isla @ A Whisper of Ink || Saanvi @ A Notebook, One Pen, and Me || Birdie @ Birdie Bookworm || Hannah @ Peanut Butter and Books
And you, if you want to! 
What is your favorite cheese? What is your favorite cheese meal? What is the secret to a perfect grilled cheese? Do you love cheese or chocolate more? Who is your favorite ship? What is your favorite cheesy book?