Hello world! Since I've been gone for so long, I thought, maybe everyone forgot who I was and what I like. What better way to reintroduce myself then THROUGH A TAG???? Plus the tag combines some of my absolute FAVORITE things, including, but not limited to, Disney and books. My true loves.
So let's get started. A HUGE thank you to Mandy @ Book Princess Reviews who created this wonderful tag and tagged me, I don't know, in August???? Super sorry for the late response but better late then never, I guess?

The Comic Relief: Name Your Favorite Hilarious Character or Your Favorite Comedy/Funny Book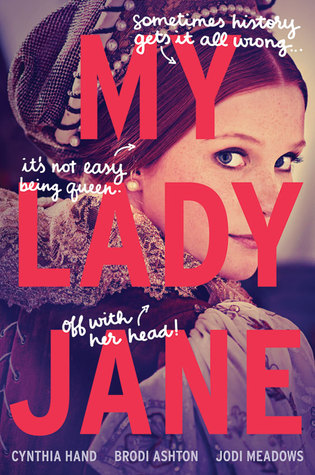 Agh HOW many times have I gushed about this book??? In all seriousness I actually laughed out loud while reading this (not just one of those chuckles). It's such a hilarious retelling of English history and I legit loved every. single. character. 

Favorite Group/Ensemble
First things first…I finally finished this series. Woah. That's all I'll say (until my review ;)). Anyway, something about this ensemble is so heartwarming. They all have such unique friendships with each other and are each individually friends, you know? And c'mon, they basically do magic with each other. What else could you want???
The Loyal Cheerleader Chameleon (Not a Frog, Flynn Rider…): Name a Book That Started Off One Way For You Then Changed
I also read this recently (Winter Break was super productive okay) ! I started this out thinking, oh no, this is super Christian. They were name dropping Jesus every page and I am so not Christian I thought it was going to turn me off. It turned me off Lucy for a little while too. But then the story got moving and I realized it was so much more than just a Christian Fiction and I actually started to like Lucy and now it's my second favorite Emery Lord book. 
Pocahontas' Sly and Sneaky Friend: Name a Plot Twist You Did Not See Coming
Ummm……THIS WHOLE BOOK. I mentioned it in my review but this book practically gave me whiplash it was all over the place plot wise. I couldn't keep up.
Gentle with their Princess but Protective With Everyone Else: Your Favorite Book Best Friend
Hmm okay so I am ALL FOR girl power books so I actually have a lot of really good friendship books. But one of my absolute favorites is the quartet from The Start of Me and You. They go through their ups and their downs but they are always there for each other. Also, they are all so different but mesh together really well and I just love it.
The Musical Bunch: Name a Novel Where Music Played a Large Role Or You Just Wanted to Sing its Praises
OH SHOOT I HAD ONE I SWEAR LET ME THINK.
Oh okay this wasn't what I was thinking of originally but I like it. I also read this book over Winter Break (who's surprised?) and it was SO. FREAKING. GOOD. Like the whole synopsis was so original and I actually felt bad for Death? Which you know I wasn't expecting to happen. Anyway jazz music is a large part of this book and I just like it a lot in general.
The Obstacle in Flynn Rider's Way: Name a Character That Faces a lot of Obstacles
I SWEAR THIS IS THE LAST MENTION OF A BOOK I READ OVER WINTER BREAK. But I mean all four of these characters were accused of committing murder so….seems like a pretty large obstacle to me.
Favorite Family Dynamics in a Novel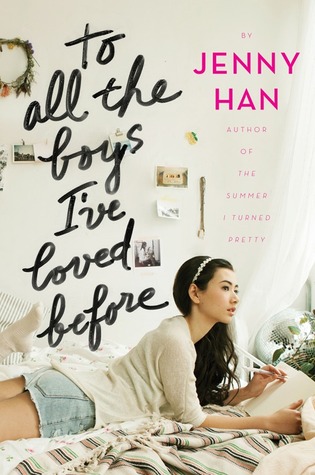 Everyone knows this book is my one true love. The family dynamics are amazing, Song girls for life, the end.
The Advice Givers: Book That Most Impacted Your Life
So I actually wrote a whole college essay on this. Anne was the first book character I saw myself in and I think made me love reading even more than I already did. It made reading part of my identity formation and when I started looking at books for role models.
Name a Character That Steals the Show
As much as I loveddddd Noah, Jude was definitely my favorite. For most of the book I gobbled up her part of the story and read Noah's wondering what Jude was up to. Until the very end. Then Noah got interesting.
Opposites Attract: Name Your Favorite or Least Favorite Opposites Attract Pairing
OPPOSITES ATTRACT! OPPOSITES ATTRACT! I love this trope so much. Probably one of my favorites #noshame. I recently reread this book (guess when…) and I was reminded of just how much I love Razor and Breanna. I fight with my friend all the time because she's more Team Oz and Emily but Razor and Breanna are my favorite. And they are SO opposites attract. Breanna is like the golden girl: genius, responsible, socially awkward. Razor is the troublemaker, part of a motorcycle club, troubled. BUT THEY MAKE SUCH A GOOD PAIR MY GOODNESS.
And you're it!
To…um…anyone, I guess? This tag has been out for so long that I'm not sure who has already done it and who hasn't. But if you haven't and are looking for a good fun tag to do, I recommend this one and you are officially tagged!
Which Disney sidekick is your favorite? What is your favorite opposites attract? Any opposites attract suggestions for me? Have you read any of these books?