HEY EVERYONE. I haven't posted on Sunday in bricks but I am back to posting on Sunday with a very! important! and! exciting! update! Previously I posted book reviews on Tuesdays, Miscellaneous on Thursdays, and Standalone Sunday on…well…Sunday. But after participating in Standalone Sunday for months, it's time to bid that meme adieu. I instead am instituting a new schedule! Book reviews are still on Tuesdays, but now it is Discussions on Thursdays*, and Tags on Sunday. At least until I catch up on all my tags. Then I'll reconvene. SO WELCOME TO OUR FIRST TAG SUNDAY**
*Hopefully I'm creative enough to come up with a new discussion topic EACH WEEK…bloggers with your magical discussion powers halp
**I kinda wanna come up with cuter names than "Tag Sunday" but the creativity gods have not blessed me today so Tag Sunday it shall be for right now.
And which tag is the lucky first participant in Tag Sunday????? None other than The Music Book Genre Tag. Thank you so so so much to the wonderful Mandy @ Book Princess Reviews. Her blog is amazing and if you don't already follow her I highly recommend you begin.  This tag was created by the wonderful Moira over at For the Lover of Books.
Celtic Punk: Favorite Obscure Book/ A Book with a Non-Western Setting
The Bright Effect by Autumn Doughton and Erica Cope
WHY HAS LITERALLY NOBODY READ THIS BOOK OR ANY BOOKS BY AUTUMN DOUGHTON. This book is beautifully written, has amazing characters, great friendships. and a really good romance. Plus the character development is top notch. And it is so incredibly relevant in one certain way that I can't spoil and also is just generally heartbreaking.
Classical: Favorite Classic/Book that Should Become a Classic
Thirteen Reasons Why by Jay Asher
So I feel like for a book to be a classic it needs to 1.) Be beautifully written and 2.) Talk about something relevant to today's society. Thirteen Reasons Why is gorgeous and simple, and sadly suicide is a very relevant issue in today's society. This book says something, and I think future generations could benefit from reading this book. 
Soul/RnB: A Powerful Book
The Hate U Give by Angie Thomas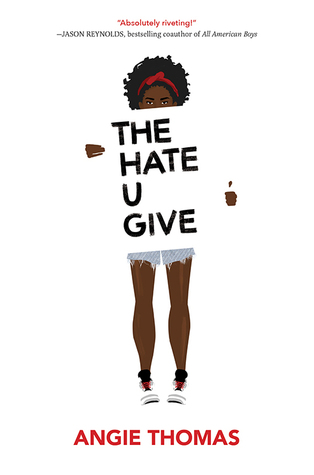 My other contender for a book that should be a classic. Everyone has already heard how important and powerful this book is, so I won't say it again. But read it.
Cover Songs; Your Favorite Retelling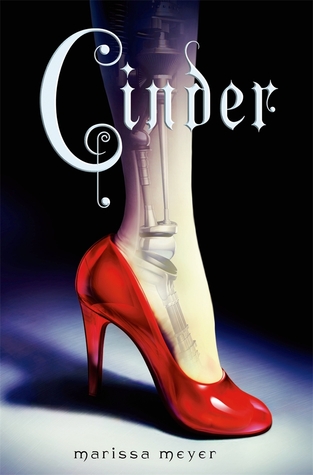 I mean, is there even another option????? Also TLC Update: I AM NOW IN POSSESSION OF CRESS ONCE I READ MY 21857 ARCS CRESS IS NEXT I REPEAT CRESS IS NEXT.
Soundtrack: Your Favorite Book to Movie Adaptation
Is an appropriate answer none of them????? Sorry but I'm that really annoying bookwork that runs around screaming THE BOOK IS BETTER to anyone that will listen and those who won't.
Rock and Roll: An Action Packed Book
Illuminae by Amie Kaufman and Jay Kristof
Ugh sorry to steal your answers AGAIN Mandy but Illuminae is just the perfect choice! Literally the only thing* I could think as I was reading this book was how twisty this plot was like I just couldn't keep up!
*This is a LIE, I was thinking so much my emotions were ALL OVER the place
Pop: A Book with a Pretty Cover that You Lost Interest In
The Infinite Moment of Us by Lauren Myracle
Can we just take a moment to appreciate how gorgeous this cover is????? And then I  will burst your bubble by telling you I really really REALLY disliked the story. It was cheesy and confusing and the characters were not good. I think I gave this ONE star which is really rare on here.
Reggae: Favorite Seasonal Book
The Raven Cycle by Maggie Stiefvater
So I literally JUST made a post of my favorite autumn seasonal books (yay me for being ahead of the game!) TRC was my favorite on the list though.
Country: A Historical Fiction Book That Wasn't For You/You Loved
My Lady Jane by Cynthia Hand, Jodi Ashton, and Brodi Ashton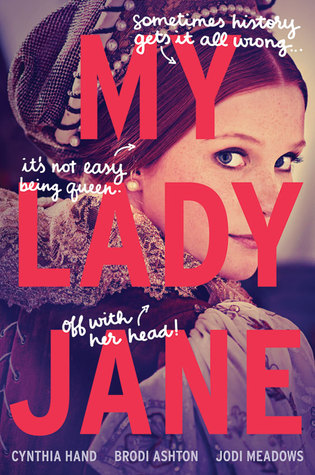 This book is OBVIOUSLY for the latter because I LOVE IT SO MUCH ASHSEKFNWFBA GIVE ME MORE PLEASE.
And I tag…
Isla @ A Whisper of Ink//Ellyn @ allonsythornraxx//Mischenko @ ReadRantRock @ Roll//Priyasha @ Books and Co
and you! If you want to do this tag (because I am TERRIBLE at tagging people my goodness.
What do you think of my new blog schedule? Do you have any discussion ideas for moi? Are there any memes you used to do but don't anymore? What do you think about my tag answers?