September 28 is an extra EXTRA special day because it is my birthday! And in honor of my birthday, I'm making a list of ten bookish gifts just in case someone is feeling super generous*  because birthdays remind me of gifts (and candles, which do make an appearance in this post).
*I'm looking at you mom…I know you read this blog
And no, this post won't be all Harry Potter, even though there a TON of those gifts out there.
1. "No mourners, no funerals" ring- Six of Crows
Price: $15.99, buy here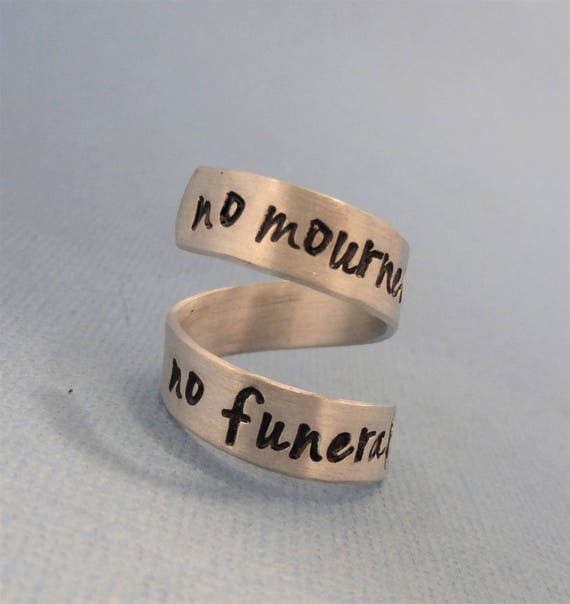 This is so simple yet gives me so many feels. I ❤ Six of Crows *insert heart eyes here*
2. "She Was A Girl With A Mountain To Climb" Bracelet- The Book Thief
Price: $39.97, buy here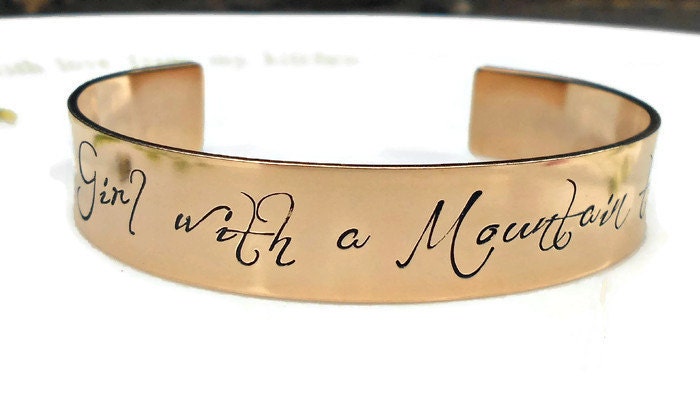 A beautiful book like this deserves a beautiful piece of jewelry. Just reading this quote makes me tear up. AND IT'S EVEN IN THE BOOK THIEF FONT.
3. Rhysand Book Candle
Price: $17.00, buy here
So I haven't actually read ACOTAR, but I understand Rhysand is quite popular? And this candle was just too gorgeous to pass up.
4. "Anne of Green Gables" Literature Art Print
Price: $15-$60, buy here
Anne of Green Gables has a special place in my heart, so of course I had to include something about it here! And this quote is just beautifulllll. I also just love quotes
5. Lunar Necklace(s)
Price: $19.00, buy here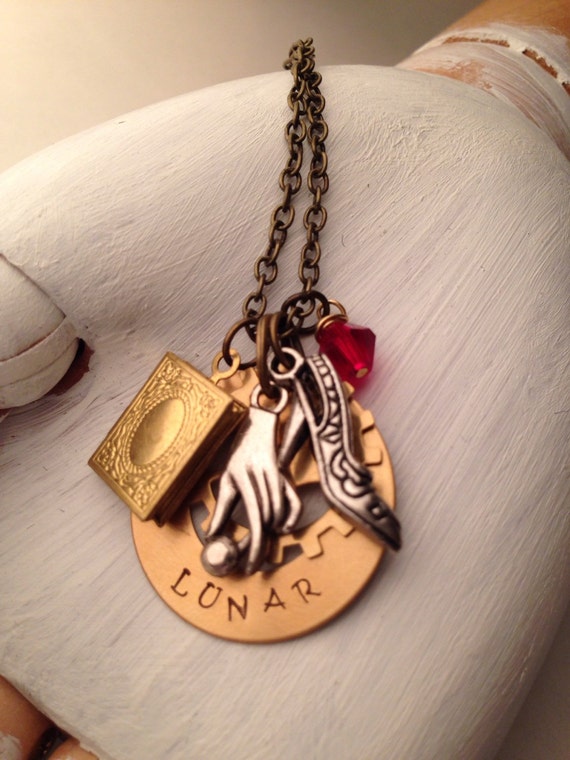 Gahhhh I'm still in the early stages of being a Lunartic and I think this necklace is SO FREAKING COOL. There's a show, a Scarlett gem, a hand with a brass gear and a book locket THAT OPENS, and a brass washer stamped Lunar. Like, so freaking cool.
Price: $5.78+, buy here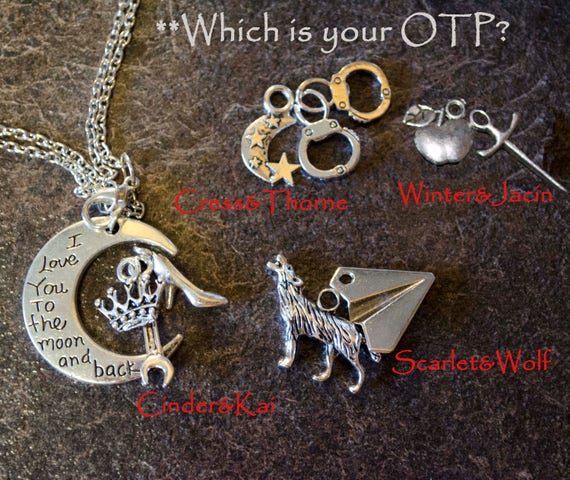 And because one wasn't good enough, there's also this SUPER COOL SHIP NECKLACE where you can choose your favorite OTP (because let's be real, everyone has one) and wear it on a necklace with a crescent moon that says I love you to the moon and back (GET IT BECAUSE LUNA IS ON A MOON AND IT'S PUNNY). HOW FREAKING COOL IS THIS #SHIPSUNITE
6. Starbound Trilogy Bookmark
Price: $7.00, buy here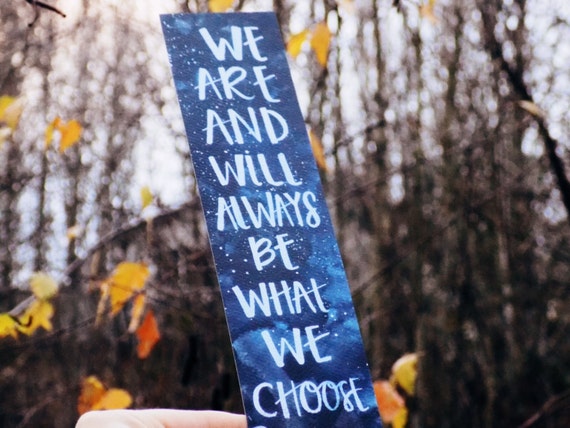 BECAUSE CAN I RESIST THE STARBOUND TRILOGY? I THINK NOT.
7. To All the Boys I've Loved Before Candle
Price: $4.00-$14.01, buy here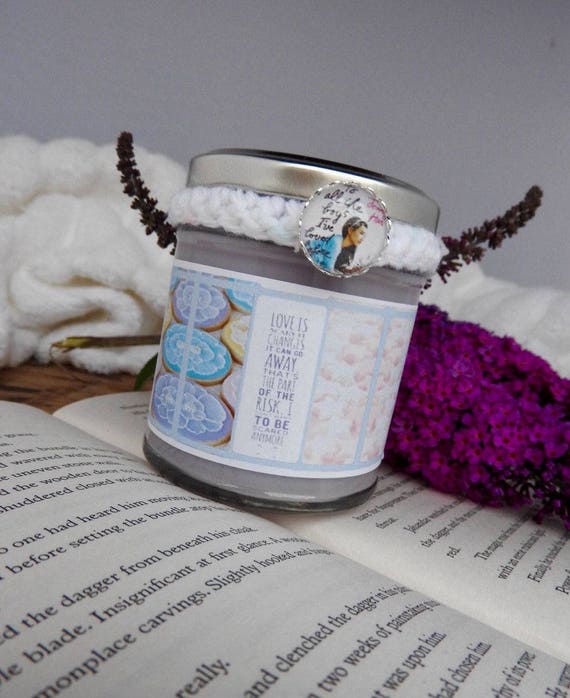 IT SMELLS LIKE COOKIES. Idk about any of you, but Lara Jean made me crave cookies like it was nobody's business.
8. The Sun is Also a Star Dreamcatcher
Price: $30, buy here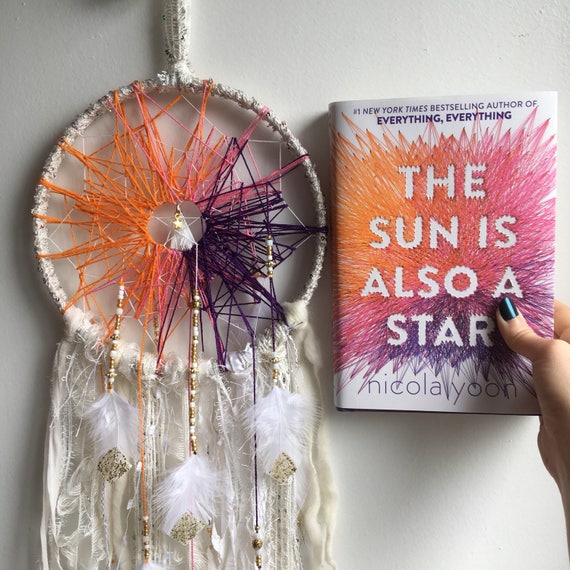 asdfghjkl I'm dED. This cover is my favorite cover and I couldn't figure out what it reminded me of until I saw this dreamcatcher. HOW FREAKING CLEVER IS THIS. I lurve dreamcatchers and honestly this might be my favorite out of all the awesome things on this list because it is so unexpected yet SO COOL.
9. Cabeswater Candle
Price: $14.75, buy here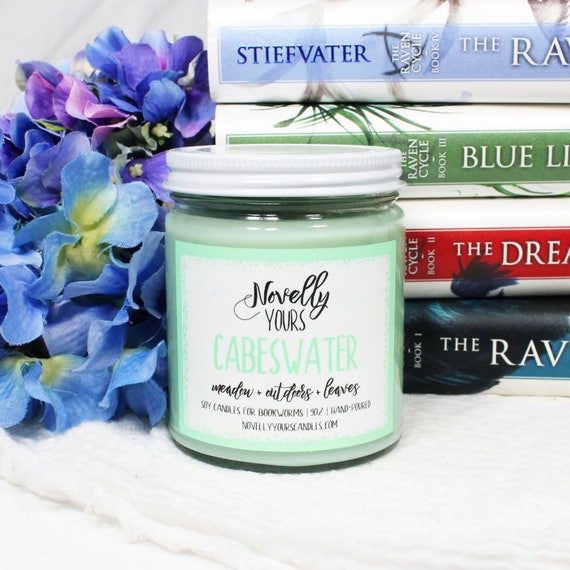 Doesn't Cabeswater sound beautiful and kinda murderous? Personally, I think it would smell so good and this candle has such the perfect scents. Meadow, rain, cotton tree, lavender, and the outdoors.
(Also I can do a whole post on Novelly Yours candles so just click on the link and click on their name and look through because they have some pretty rocking candles with everything from Matthias to Scarlet and basically every book you've ever loved plus they're super pretty).
10. Harry Potter Ring
Price: $7.47, buy here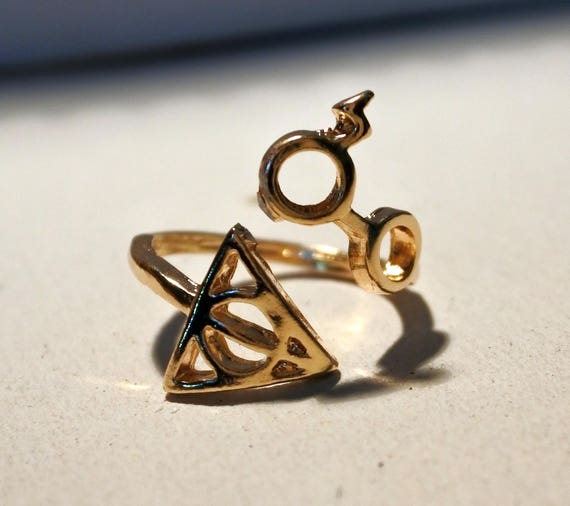 Because the entire world has dedicated themselves to making the best HP merchandise. I tried to find something simple and elegant, not the typical house wear because you can find that everywhere. I think this is just such a small and cute way to show your love for HP.
Also, I chose what personally appealed to me, but there are tons more out there! If you really want to go down a hole spend time looking for something you like, Etsy is a trap a website with so many different designs and you can just type in a popular book and see what people have designed. I mean, there are gorgeous bookmarks for like every book ever.
What is your favorite gift from this post? What is your favorite bookish gift you own? What book do you wish there were more gifts for?