So, with Autumn almost upon us, I thought I'd start a new, seasonal feature where I list some of the best books to read upcoming season. Because I had a lot of fun with my summer reading list.
To me, Autumn means sweaters and apple cider and snuggles and flannel and school bonfires (even though have I ever been to a bonfire in my life????? The world may never know). I'm going to try to find books that give a very snuggly feel and maybe feature some pumpkins or something.  Also, I feel like Fall is more serious than summer and winter. Like you can have fluffy books in those seasons, and spring is all coming to age, but fall is serious and intense (hello, halloween???) with a healthy dosage of romance.
1. A Walk to Remember by Nicholas Sparks
It might just be because the cover features a really pretty fall day, but this book just reminds me of fall. Landon and Jamie meet in the fall, and that's when their relationship grows the most. It has some very heartwarming moments but with less of the fluffiness present in summer books.
2. The Thunder Road Series by Katie McGarry
This series centers around a motorcycle gang in Kentucky and is so good! The romance is top notch and the teenagers are actually really relatable even though I don't think any of us are in a motorcycle gang????? (not judging tho if you are). And the friendship here between Razor, Oz, Chevy, and Violet is so cute.
3. The Raven Cycle by Maggie Stiefvater
What better series to put you in a Halloween feel than these magical books? It's not creepy like Halloween is, but definitely makes you believe in the otherworldly.
4. The Love That Split the World by Emily Henry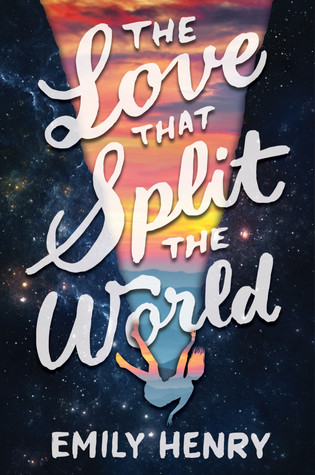 So this book has some really good classic fall elements (bonfires, football, etc.) but also has the otherworldly elements that fit Halloween. So really, it's like the ultimate fall book???
5. Catching Jordan by Miranda Kenneally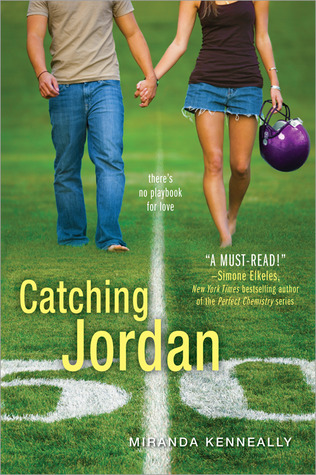 This book is sufficiently cheesy, enough to make a fondue. But it centers around football, which is the epitome of high school fall, so I couldn't NOT include it.
6. The Castor Chronicles by Kami Garcia
This series was popular a couple years ago, but I haven't heard much of it since then. I personally thought it was pretty good???? And really fits the Halloween mood well. Its a nice classic Southern town with their hauntings and ghosts and some other paranormal creatures. I can't completely remember what it's about since I read it years ago, but the mood fits Fall pretty well.
That's it for my Autumn reading list! (I know I avoided the obvious horror/thriller genre BUT I JUST CANNOT HANDLE THAT)
What books are on your Autumn reading list?